Cornwall: Planning Ahead 2019-2020 Academic Year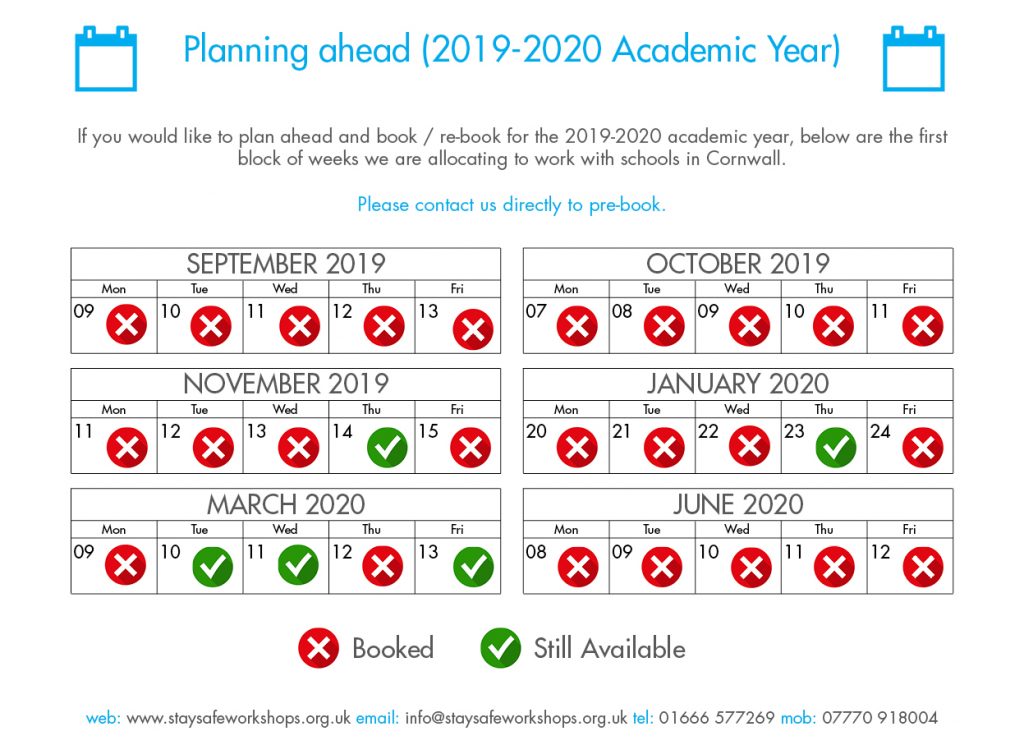 Even though you may see a booked sign, it's possible we may have a few afternoon sessions still available on them days. It would depend on the location of the morning session and your school as to wether we could reach you in time. Feel free to ask if you wanted to check.
Once these dates are all booked up we shall release extra weeks. Contact us directly for details.