2018/19 Scheduled Weeks Cornwall / Devon
2018/19 Scheduled Weeks Cornwall / Devon
We are currently organising our 2018/19 academic year diary, and due to us taking our workshops into other counties, we have scheduled in the weeks in which we are working with primary schools across Cornwall / Devon these are below.
Should you wish to pre-book any of the below available dates, please contact us asap.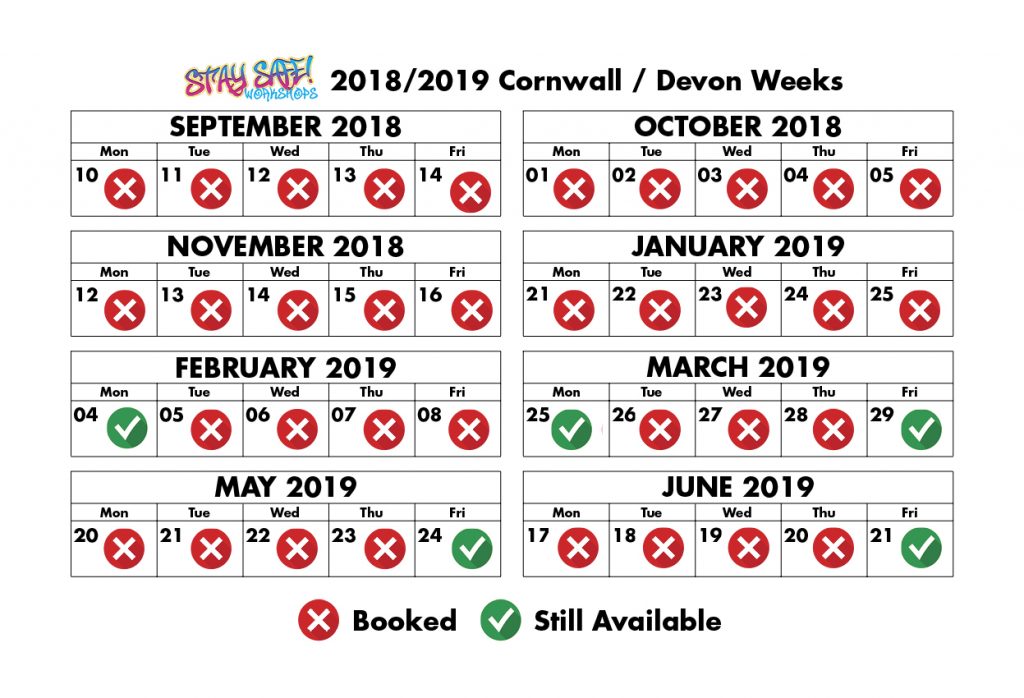 We may have a few afternoon slots still available amongst the 'X' dates, however it would depend on the location of our morning sessions / your school as to wether we could get to you in time.  Feel free to ask if there was a particular date you wanted to make an enquiry about.